Bookings
Never miss a reservation
Structure your availability in advance with unlimited time-slots while keeping your brand's look and feel to make customers feel at home. 

Keep all reservations under in one same platform and get insights on a single booking as well as the bigger picture of a given date/period.
Get notified for recurrent and double bookings and mark no-shows.
No more no-shows!
Ask for a deposit payment or a card-hold to reduce no-shows.
This can be applied on the days/times that you want!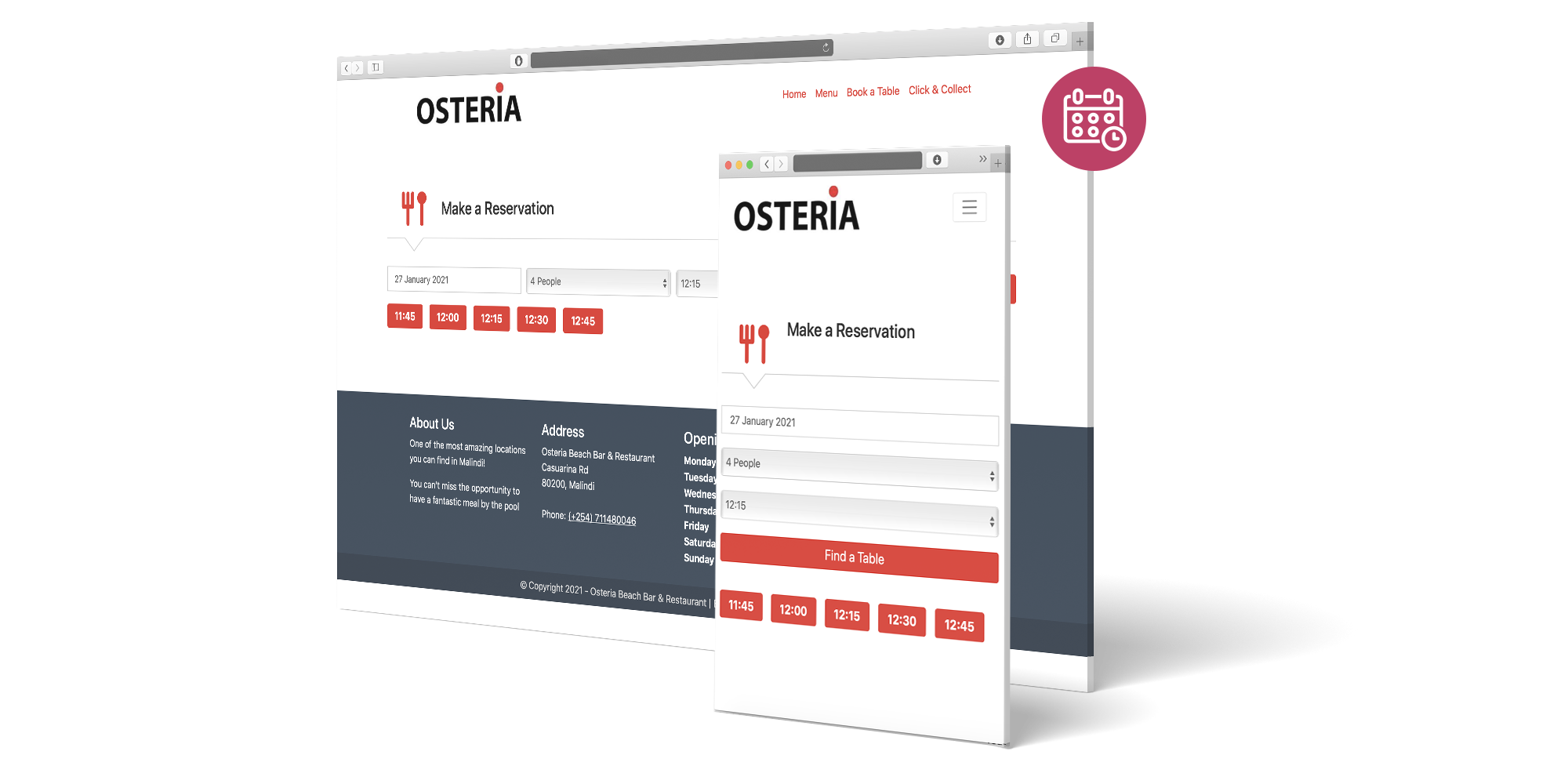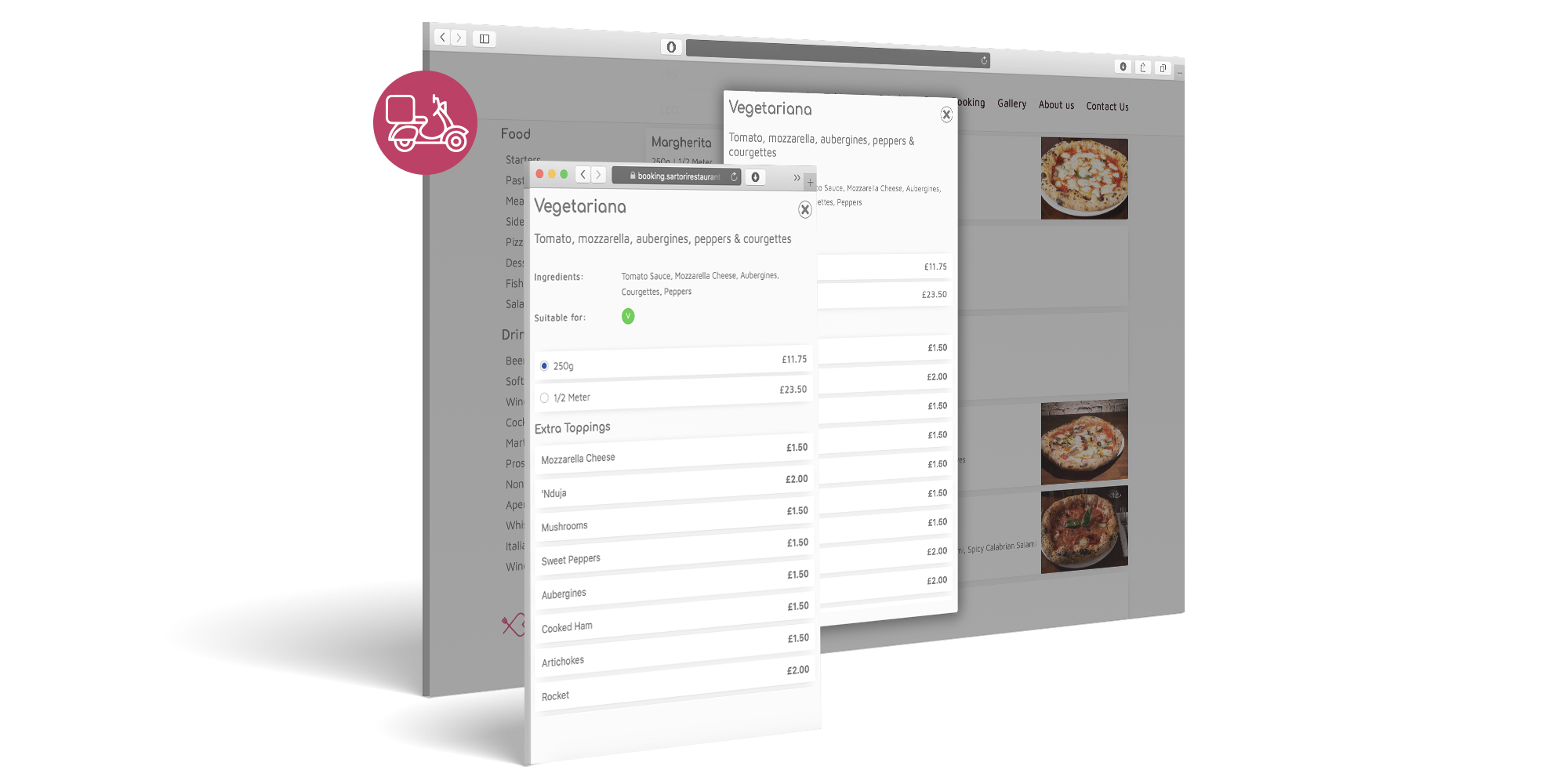 Food Ordering
Get orders directly from your website and save money on third-parties
Enable pre-orders, structure your unlimited availability and generate sales even before your restaurant opens while never missing an order.
Track recurring orders with the clients' database and learn your customers' preferences.
Menu Management
Create and customise your menu
Add ingredients, subcategories, and allergens to your dishes and create an appetizing menu for your customers.
Create unlimited menus, link them to specific campaigns and start upselling before the doors even open!
Link your menus to a QR code to speed up the ordering process and rotate tables quickly to increase revenue.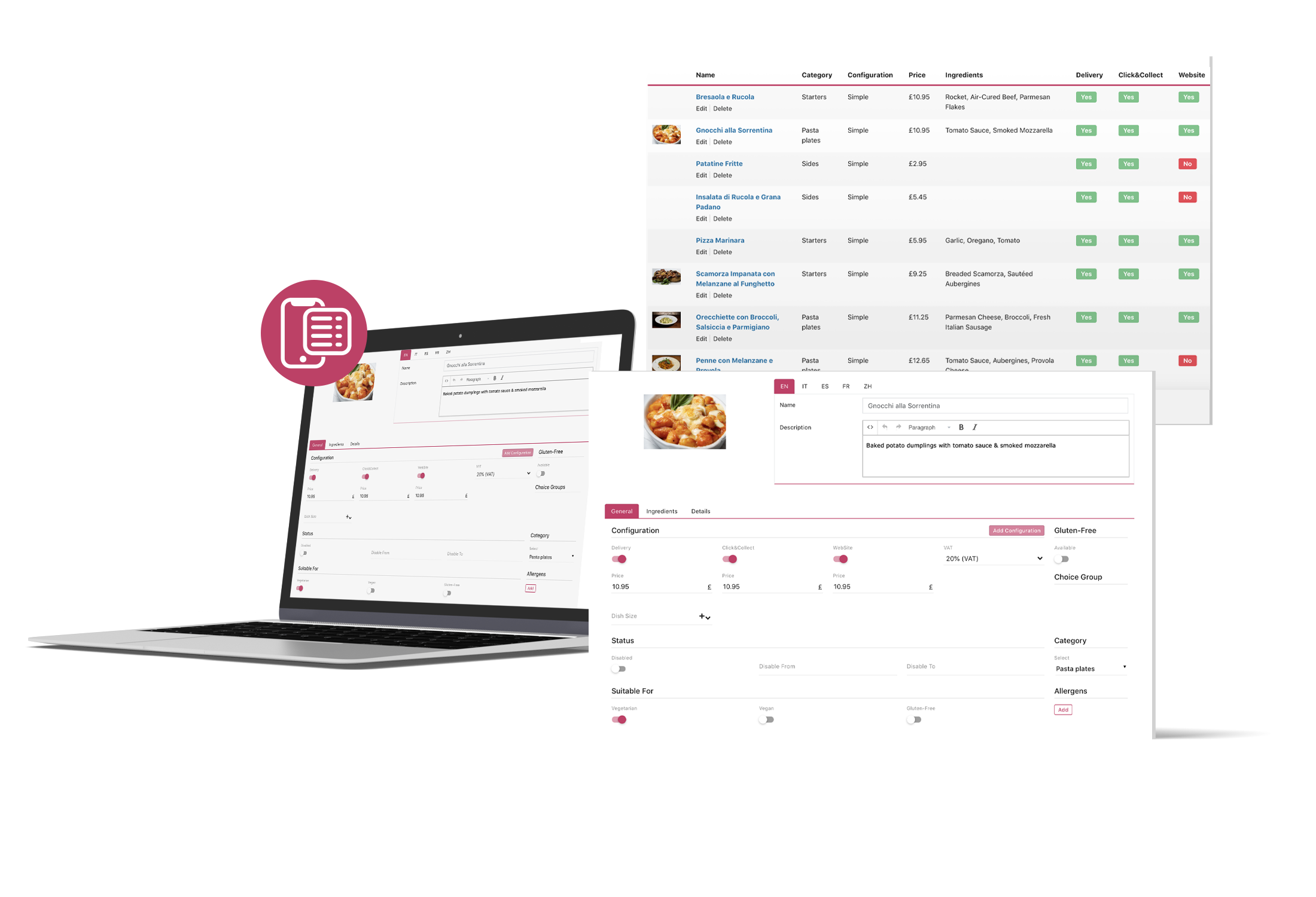 Campaigns

Upsell before your restaurant even opens!
With the Campaign module, you'll be able to set as many campaigns as you like each one with a dedicated menu with its price and T&Cs.
You'll be able to sell to guests right away when they are making the booking online and at the same time, manage the kitchen and its staff as well as the food and its suppliers.
Enquiry
Increase group bookings
Manage each enquiry from the place and increase your revenue
Manage each enquiry by tracking progress and monitoring and recording every action while keeping conversations with guests all in one place.
Organise online payments and deposits and reduce no-shows.
Optimise your time by uploading your conditions in advance, send a quotation in just a few clicks and increase your conversion rate.
Never miss a group booking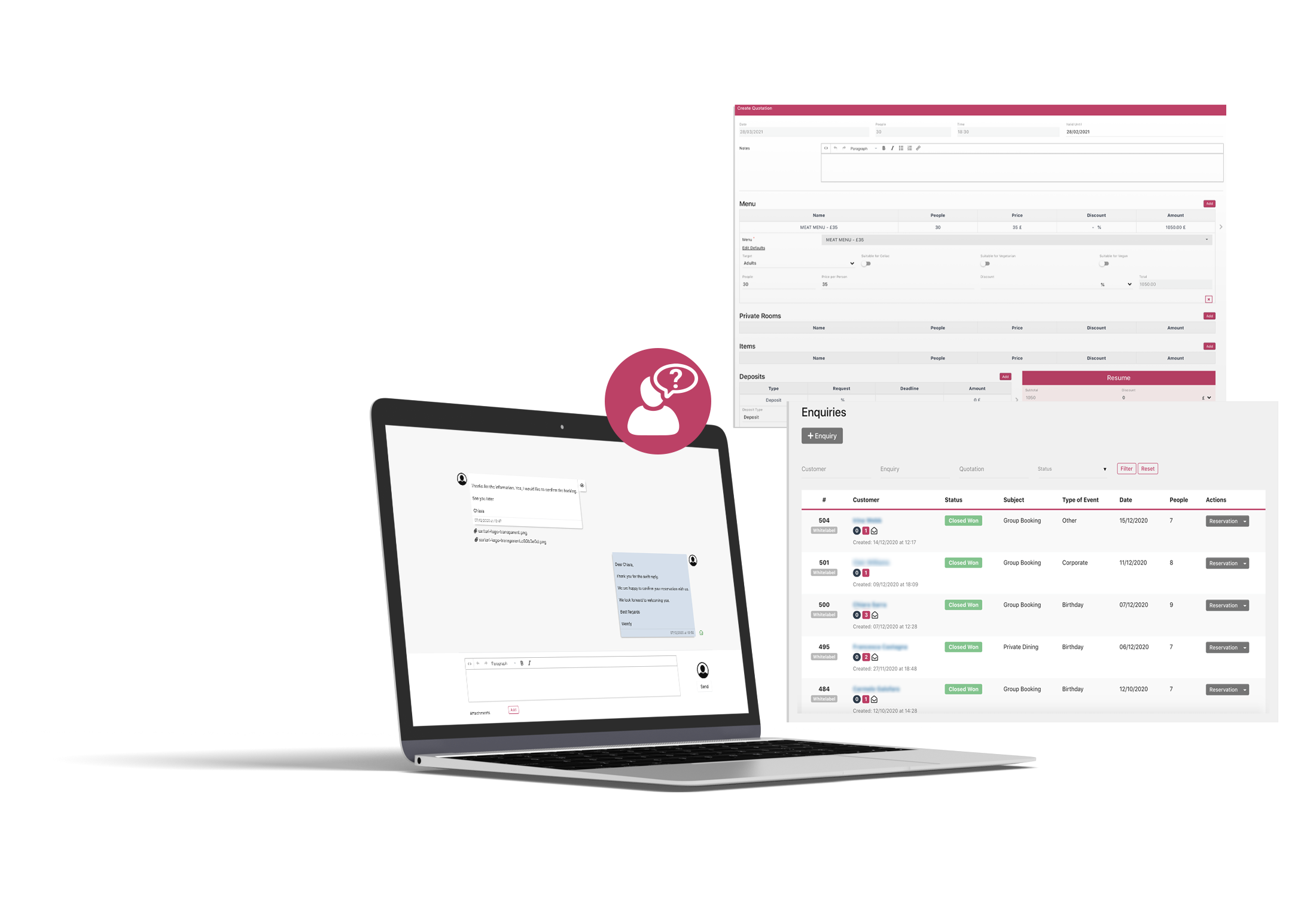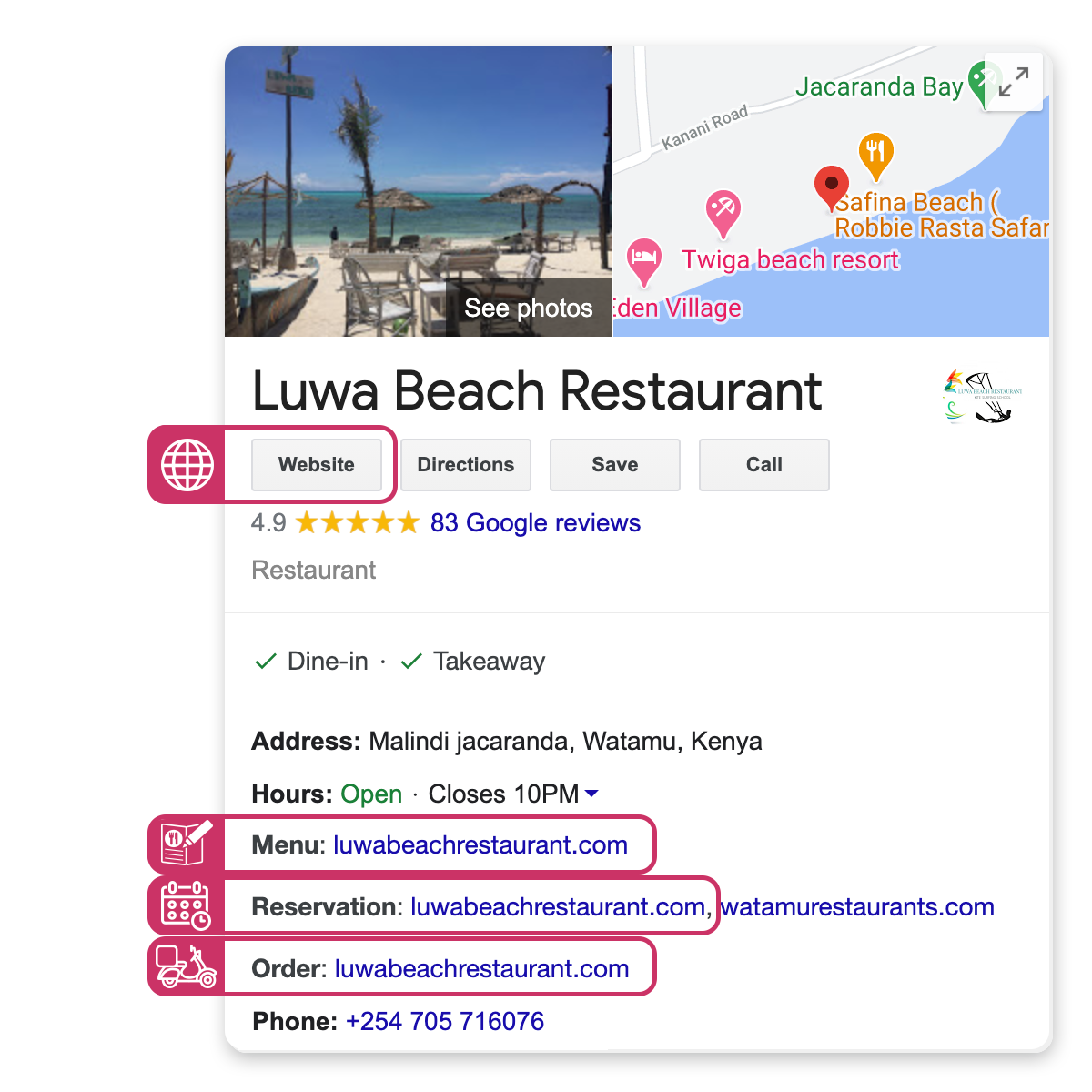 Get the most of your Google Maps profile
Take over by filling every possible link with your customised domain to increase your conversion:
Website link
Menu link
Reservation link
Order link
Thanks to your customised domain you can start to track sources and increase conversions.
All features you need for your perfect restaurant website
Reserve with Google Partner
Photo Gallery
Secure Payment Methods & Deposit
User-friendly & Responsive Tools
Google Analytics integration
Integrated Tracking
Smart and Multilingual SEO tools
Menu Sync to Google Maps (coming soon)
Bookings saved automatically on your Google Calendar
SSL Certificate
QR Code Digital Menu
Secure Hosting
Section Builder
No Coding skills
Social Media link
Multilingual
Your Customise Domain Name
Your Privacy & Marketing Policy
Video integration (YouTube and Vimeo)
Digital menu
booknbook payments in currently available for

Reservations
Our innovative Restaurant Booking System, 100% White-label that enables you to understand where your customers come from

Food Ordering
Our Food Ordering System allows you to receive Orders directly from your website and to accept Pre-orders when the Restaurant is still closed

Enquiries
Our Enquiry Management System that helps restaurants to manage Group Bookings quickly and efficiently